DB Schenker shows resilience in COVID-19 crisis
Image by nexotrans.com/
Source: lloydsloadinglist.com
European logistics giant DB Schenker posted resilient financial results in the first half of the year to the backdrop of the COVID-19 crisis, in contrast to parent company German state railways Deutsche Bahn (DB) which ran up a total post-tax loss of €3.7 billion for the period.
Commenting at a presentation of the results yesterday, DB CFO, Levin Holle, said the European logistics giant had performed well in the first half of 2020.
"It demonstrated during the pandemic how important it was for global supply chains. Revenues did slightly fall, but DB Schenker still closed out the first half of 2020 in the black, with operating profit of €278 million. In other words, operating profit at DB Schenker rose nearly 17% - even in the face of a pandemic.
"Depending on how the wider economy performs, we currently expect DB Schenker to remain in the black for 2020 as a whole. So you can see that there is definitely some positive news to report."
Deutsche Bahn CEO, Richard Lutz, commenterd: "DB Schenker and DB Cargo have kept warehouses full and have transported masks and protective clothing to the people who need them in Germany, Europe and North America."
DB Schenker's HI revenue was down 0.7% at €8,463 million on the same period a year ago but adjusted EBIT (operating profit) was up 16.8% €278 million.
Air freight volumes decreased by 14.4% to 495,300 tonnes but the division's adjusted EBIT soared to €158 million compared to €67 million in H1 2019.
Revenue rose by 25.0% to €2,156 million.
Even though global demand for air freight declined, capacity decreased to an even greater extent. This resulted in a significant rise in freight rates which, together with falling fuel costs, mitigated the impact of lower volumes.
Image by dgcinternacional.com
DB Schenker's sea freight volumes were down 11.0% to 992,100 TEU but the division's adjusted EBIT gained + 42.9% to €30million.
Revenue was down 3.4% to €1,465 million.
The company noted that low fuel prices are dampening the rise in costs that is to be expected from the introduction of IMO 2020 governing sulphur emissions in maritime shipping. In addition, the major carriers are keeping freight rates stable through disciplined 'blank sailings.' Such factors are mitigating the negative impact of declining volumes.
A slight recovery in exports of goods via Chinese ports has recently become apparent.
The volume of shipments handled by DB Schenker's Land Transport division fell by 4.1% while adjusted EBIT was down 41.1% to €56 million.Revenue declined 9.9% to €3,277 million.
The Contract Logistics saw its adjusted EBIT decline by 17.1% to €34 million while revenue was down 3.9% to €1,303 million.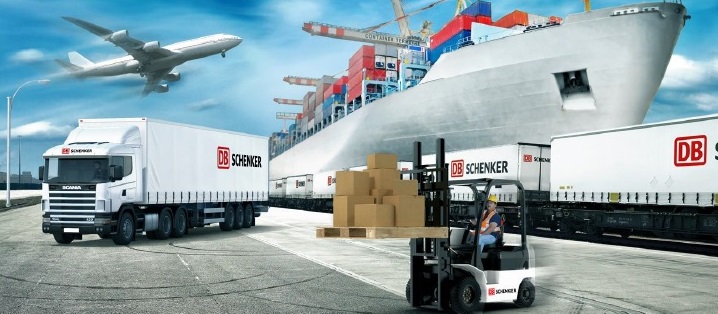 Image by d.lojiport.com
Production stoppages due to the lockdowns caused international disruption to supply chains, bottlenecks in production on the one hand and overcrowded warehouses on the other.
"The automotive industry with all of its upstream and downstream sectors, as well as the industrial goods and textile sectors, were particularly affected. On the other hand, the food, health and hygiene sectors and the high-tech sector are developing positively. The already dynamically-growing e-commerce sector is also benefiting," DB Schenker added
As for DB Cargo, which is an independent division and not part of DB Schenker, volumes were down by close to 13%.
"DB Cargo did transport more food and pandemic-related products but also faced serious challenges such as the temporary shutdown of a number of key industries," DB said.
© 2019 Worldfreightrates News